Stigma Free Task Force Presents
Mental Health: Anxiety Solutions for Families
At Englewood Hospital and Medical Center Tuesday May 1, 2018
(From left) Phyllis Brown-Edwards, Dr. Anne Marie Albano, JoAnn Venezia,
Deborah Baldwin - Chair of the Stigma Free Task Force,
Mike Green, Dr. Sharon R. Bernstein Ph.D.
Councilman Wayne Hamer and Dr. Daniel Daniels.
Photo by Hillary Viders
Dr. Bernstein said, "When we speak of the Stigma-Free initiative I am reminded of a quote attributed to the late American psychologist Elisabeth-Kubler Ross: "The most beautiful people we have known are those who have known defeat, known suffering, known struggle, known loss, and have found their way out of these depths"
In considering the Stigma-Free initiative, our foundation, the Defining Moment Foundation is proud to be part of this movement in Englewood. It signifies open access to resources for individuals seeking support for their mental illness, many of whom may be suffering in silence. Additionally, it suggests that we exist as a community to help and support each other by providing effective methodologies and resources. Personally, this is an initiative that has been forty years in the making and Bergen County is emerging as a a leader for the rest of the country with the Stigma Free initiative!"


Anne Marie Albano, Ph.D. ABPP
Photo by Hillary Viders
Dr. Albano devotes her career to the study and treatment of anxiety in children, adolescents, and young adults. She is an expert diagnostician and cognitive behavioral therapist. Dr. Albano co-developed a cognitive behavioral treatment program for adolescents with social phobia, and is the co-author of a treatment manual and parent guide for school refusal behavior and of the treatment of depression in adolescents. In addition, she is the co-author of the Anxiety Disorders Interview Schedule For Children. Her book for parents "You And Your Anxious Child: Free Your Child From Fears And Worries And Create A Joyful Family Live", with Leslie Pepper. Dr. Albano authored or co-authored over 90 articles and chapters, conducts clinical research, supervises the research and clinical development of interns and post-doctoral fellows in psychology and psychiatry, and is involved in advanced training of clinicians in CBT.
Anne Marie Albano, Ph.D., ABPP
Professor of Medical Psychology in Psychiatry
Director, Columbia University Clinic for Anxiety and Related Disorders
Clinical Director, Youth Anxiety Center at New York Presbyterian Hospital
Psychologist, New York State Psychiatric Institute
Editor, Evidence-based Practice in Child and Adolescent Mental Health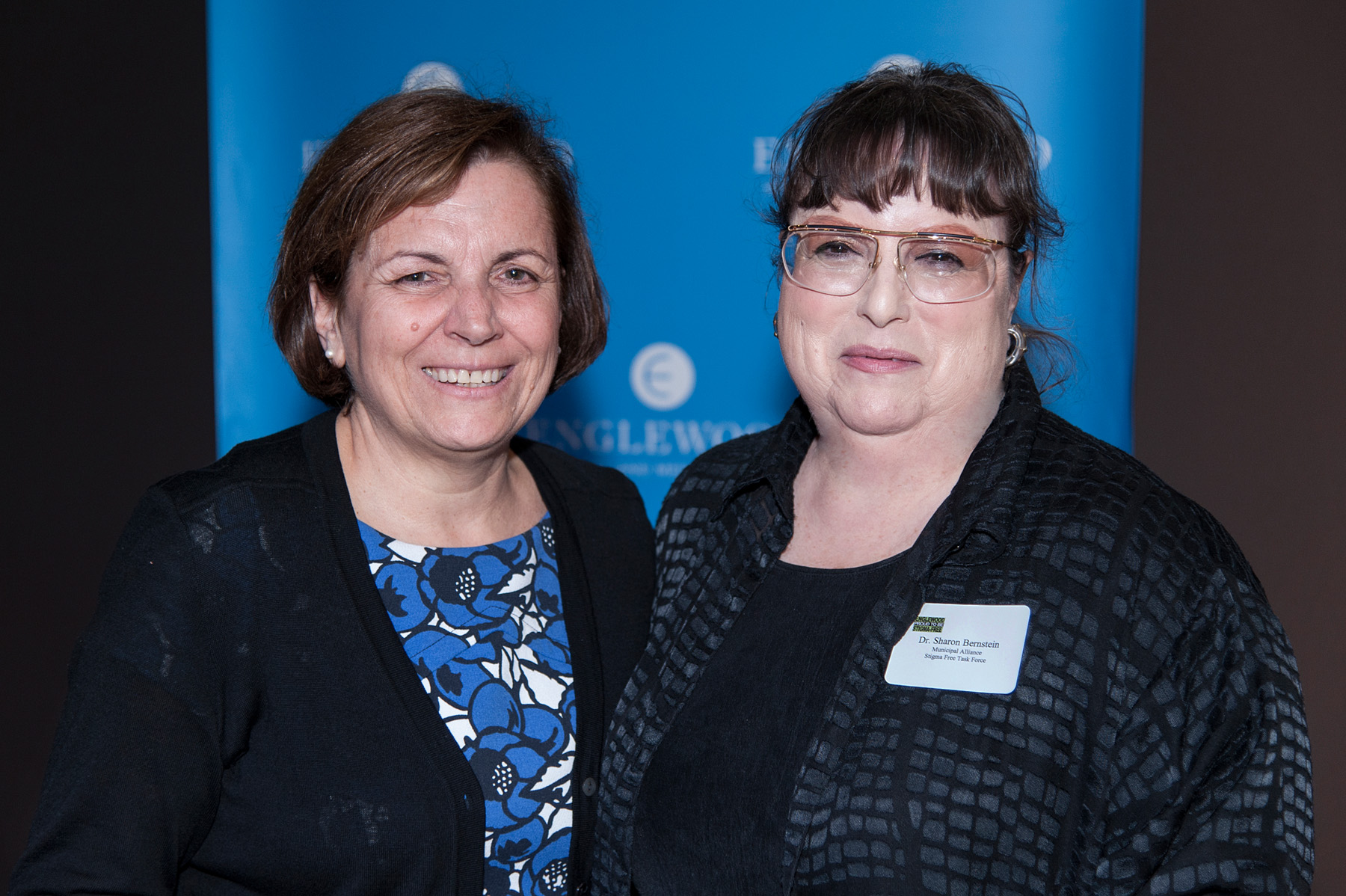 Dr. Anne Marie Albano, Ph.D. with Dr. Sharon R. Bernstein, Ph.D.
Dr. Sharon R. Bernstein, Ph.D.